The way a business manages its cash means more in turbulent economic times like these.
In the face of shaky top and bottom-line results, CFOs are under tremendous pressure to reduce costs and tighten control over corporate spending. As a result, finance teams are being asked to introduce initiatives to reduce costs, eliminate efficiencies, and improve visibility within their department.
Against this backdrop, finance departments are stepping up their efforts to reduce the percentage of business-to-business payments made via paper checks. On average, it costs a business 10 times as much to pay a supplier with a paper check than an electronic method such as a card or ACH.
It costs a business between $6 and $8 on average to pay a supplier with a paper check, PYMNTS finds.
What's more, a finance department can never be sure where a paper check is once it is mailed. And remote and hybrid work arrangements make it difficult to send, receive, and process paper checks, frequently leading to delays that negatively impact the cash flow of a buyer or supplier.
"... a finance department can never be sure where a paper check is once it is mailed".
The benefits of electronic payments
These are some of the reasons that businesses are accelerating their payments automation initiatives. Seventy-one percent of accounts payable (AP) managers say their department plans to deploy technology to automate their payments to suppliers. In fact 44 percent of departments that describe their payments to suppliers as being "largely automated"have plans to deploy more technology.
These statistics from the Institute of Finance and Management (IOFM) show that AP leaders recognize that electronic payments can play a big role in helping their business improve its cash flow.
Instead of manually writing, mailing, reconciling and posting checks, all AP reconciles into one funding event where the system optimizes payment terms, payment methods, and payment delivery.
The best electronic payment solutions seamlessly connect to any enterprise resource planning (ERP) or accounting system to facilitate the ongoing supplier conversion to electronic payment methods.  The technology provides suppliers with the rich remittance data flows they need to reconcile their receivables.  And portals provide on-demand reporting and analytics for the buyer and the supplier.
Paying suppliers electronically provides benefits to stakeholders across the enterprise: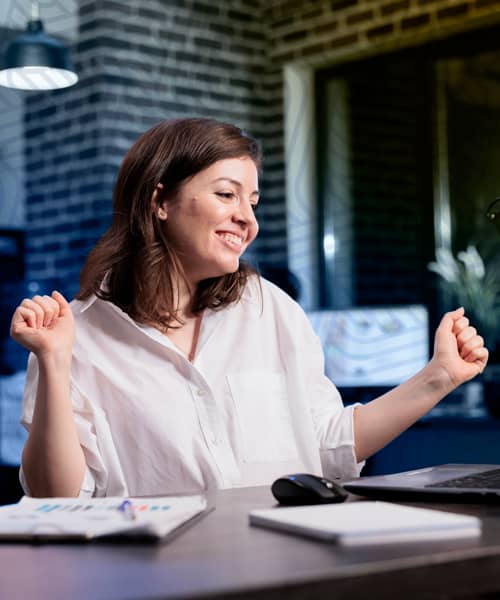 CFO's. The cost savings and efficiencies provided by electronic payment methods can contribute to higher Earnings Before Interest Tax Depreciation and Amortization (EBITDA).  Businesses also can turn unlock cash by capturing more early payment discounts and earning higher cash-back rebates through increased adoption of virtual cards by suppliers.  Paying suppliers with some virtual card programs also improves cash flow through extended Day's Payable Outstanding (DPO).  And electronic payments enable businesses to precisely control when payments are made to suppliers and to know reliably when they will settle.
Controller. Compared to paper checks, electronic payments provide greater control over financial processes.  Staff always know where an electronic payment stands in the process.  And electronic payment solutions automatically log all actions taken on a transaction.  
AP manager. AP managers benefit from a streamlined process that frees staff to focus more time on growth-generating activities such as analyzing data for new opportunities to capture early payment discounts and collaborating with treasury and other stakeholders.  Electronic payment solutions also provide AP managers with real-time visibility into cash flow metrics.  And electronic payments turn a historical cost center – AP – into a new net revenue stream.   
This is exactly what businesses of all sizes need during tough economic times.
If your business is looking for ways to minimize finance department costs and improve its cash flow, paying suppliers electronically may be the solution.  Contact CloudPAYit to learn how we can help.